Input Output Self Care Worksheet (Free for a limited time!)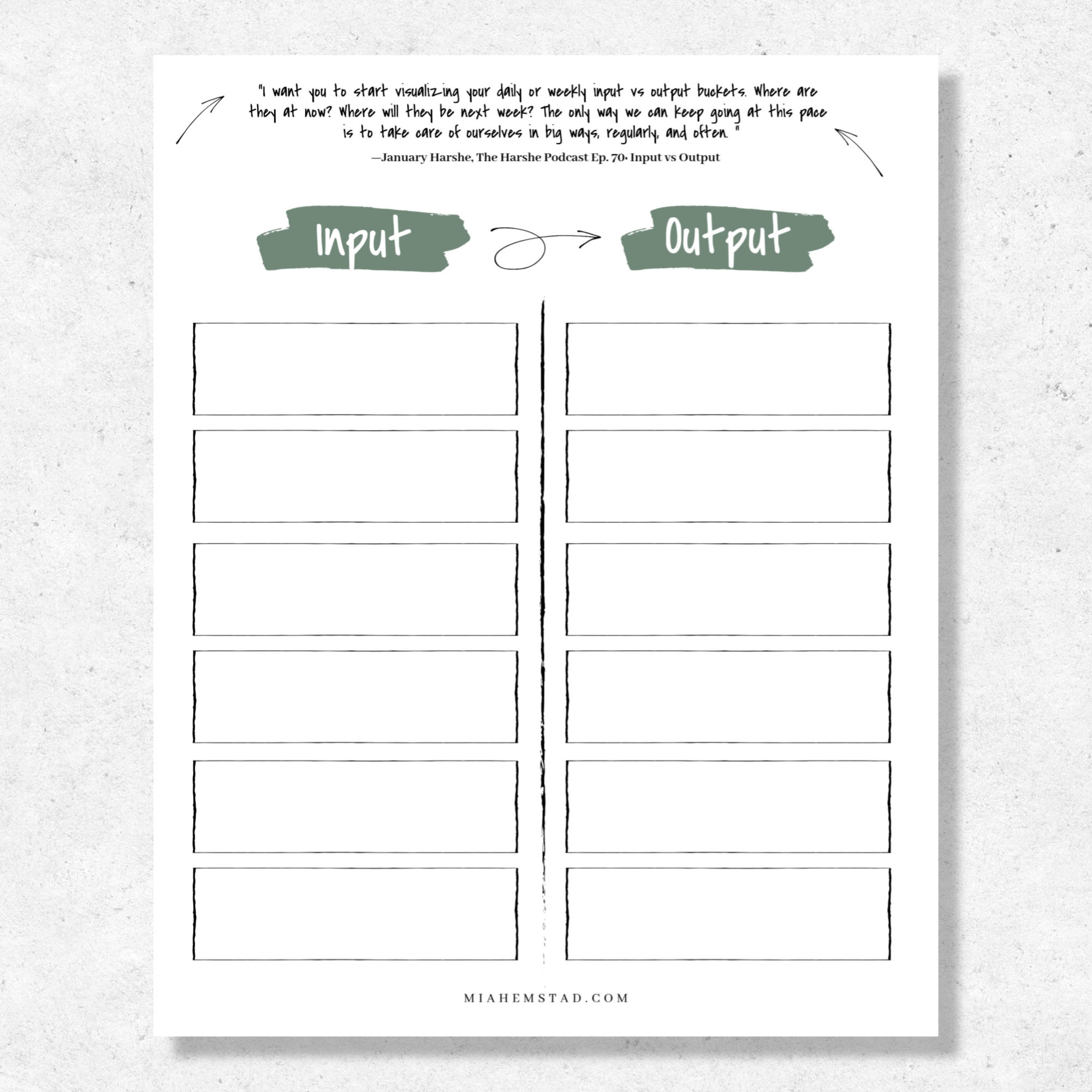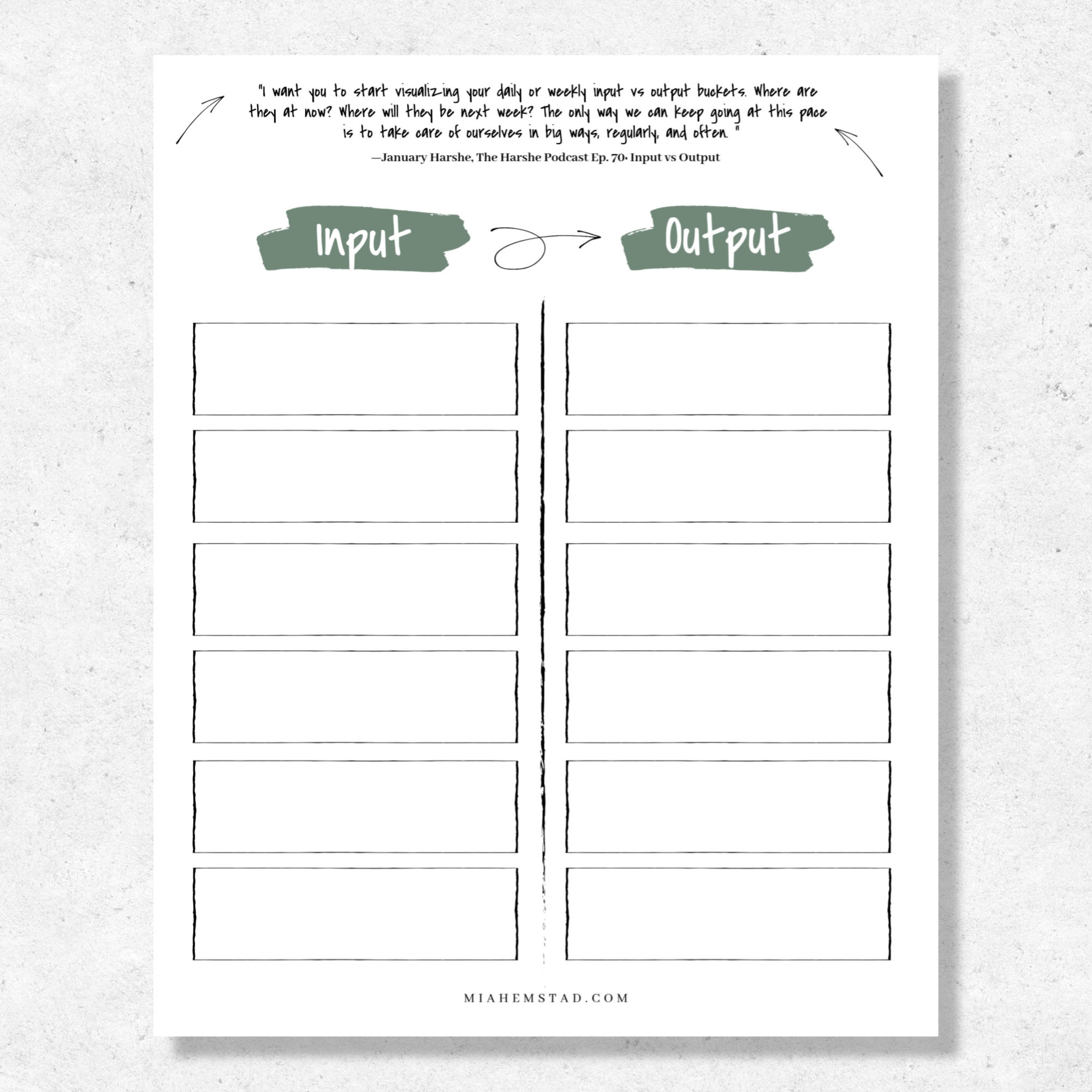 Input Output Self Care Worksheet (Free for a limited time!)
It's time to stop playing small with your self-care.
It's time to stop playing small with your self-care.
Do you have a hard time making sure you get enough self-care? Or maybe you don't know what kind of self-care you need? Same here, girl.
Inspired by a podcast about self-care by January Harshe, I learned how we need to see our input (self-care) and our output (caring for others) as buckets. If your output bucket is as big as a swimming pool, but your input bucket is the size of a shot glass, you're setting yourself up for burnout and resentment.
Been there. Done that.
The visual of buckets really inspired me because I tend to do the smallest amount of self-care as possible and call it enough, then I wonder why I'm burned out and losing my mind.
If you struggle to give yourself the right amount of self-care to match your output for the week, use this worksheet to help you see visually how much you're putting in and how much you're putting out. Your self-care will vary each week because what you have to do changes too! So maybe an hour alone is enough one week, but maybe the next week you need to take a day off!
Don't forget to stick this worksheet where you can see it! I know it will be a great tool to add to your self-care kit!